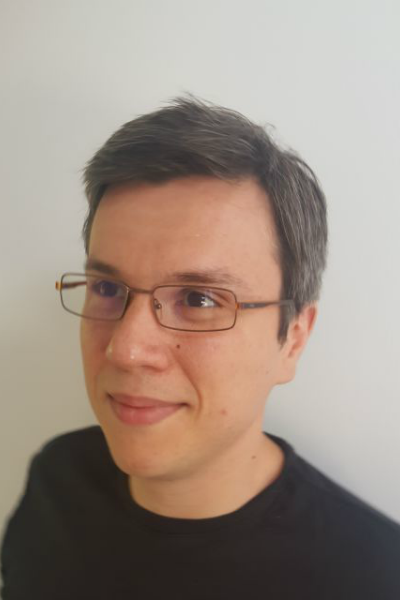 Constantinescu Vlad
Assistant researcher / Machine learning engineer
Vlad is a senior software engineer (with more than 12 years experience), who has been involved in commercial projects for various partners in the EU, USA, Canada, and having a variety of roles in design, engineering and research. He has worked in automotive development for Novero GmbH / Laird plc (through TotalSoft SA) since 2009, and has been involved in the commercial Machine Learning / Big Data field since 2011 (mainly in automotive - fleet management, complex system modeling).
Since 2015, his interest has risen towards more academic/research topics and he has been involved more and more in applied research in machine learning (AITIA One group), focused on complex systems, statistical machine learning/deep learning and application of these concepts to medical science and biology. In 2017, he has joined the Computational Biology of Aging Group at the Institute of Biochemistry.
Vlad is academically interested in statistical machine learning, focusing on the theory of emerging complexity/intelligence, approached with methods from probability theory, information theory, computer science and statistical mechanics.